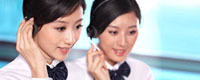 Name: Eric Chen
Tel: +86-535-8088266
Mobile: +86-18663815259
E-mail: info@starkinstrument.com
Skype: jackie.chan-chemins
QQ: 294772396




Product name : DZS-706 Multi-Parameter Water Quality Analysis Meter

Product No. : DZS-706
Details:
Functions
It can measure pX/pH, ORP, conductivity, TDS, salinity, Resistivity, dissolved oxygen, saturation and temperature.
It adopts LCD display and Chinese operation interface.
It has manual/automatic temperature compensation.
It provides zero oxygen and full scale calibration.
When the meter measures conductivity, it can switch frequency automatically to guarantee measuring accuracy.
It has power failure protection functions.


Technical Parameters
pH/pX: (-2.00~20.00)pH/pX
Conductivity:0.000μS/cm~199.9mS/cm
Resistivity: 0.00Ω.cm~20.00MΩ.cm
Dissolved oxygen: (0.00~19.99)mg/L
Dissolved oxygen saturation: (0.0~199.9)%
Ion concentration: (0~19990), unit: ug/L, mg/L, g/L, mol/L, mmol/L
Dissolved oxygen: 0.01mg/L
Dissolved oxygen: ±0.30mg/L
Dissolved oxygen saturation: ±10.0%
4. Input impedance>3×1012Ω
5. Dissolved oxygen response time<=45s(90% respond at 20°C )
6. Automatic temperature compensation range:
      Conductivity: (0.0~100.0)℃
Dissolved oxygen: (0.0~40.0)℃
7. Power: DC power supply (9V DC, 800mA, inside-positive and outside-negative)
8. Dimension(mm): 280×215×93


DZS-706 Series Comparison
Model

Specifications

DZS-706

DZS-706-A

DZS-706-B

DZS-706-C

Measuring
parameters

conductivity
dissolved oxygen
pH/pX
temperature

conductivity
pH/pX
temperature

pH/pX

dissolved oxygen
temperature

conductivity

dissolved oxygen
temperature